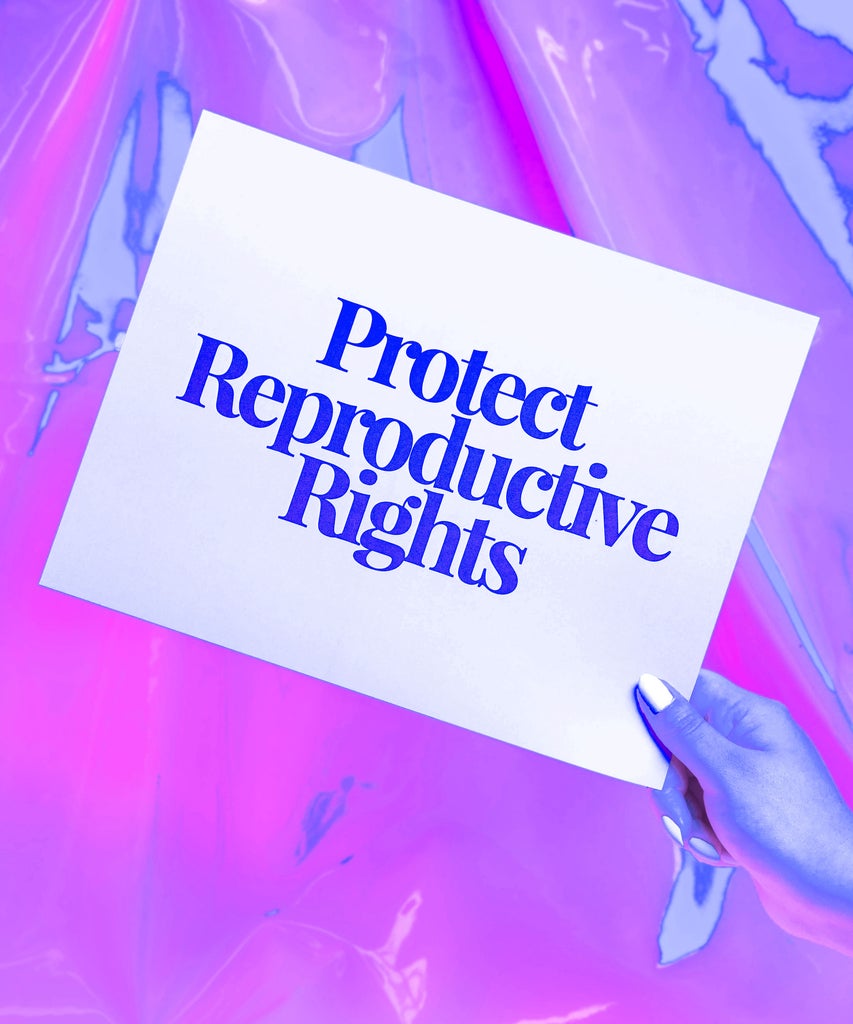 It may be 2020, but many lawmakers seem to be stuck in the 1970s. More specifically, 1973, when the landmark Supreme Court case Roe v. Wade ruled to protect rights for women who choose to have an abortion without excessive government restriction. Now, just days into 2020, more than 200 lawmakers are coming out in support of potentially overturning Roe v. Wade — yet again.
And it seems that excessive government restriction is precisely what these legislators are working to regain — yet again. On Thursday, 39 senators weighed in on the case of June Medical Services L.L.C. v. Gee, which goes to court in March. The case questions the constitutionality of a Louisiana state law that requires doctors who perform abortions to have admission privileges at a nearby hospital.
This case is being use as a lynchpin to overturn a decades-old protection on reproductive rights. In an amicus brief, the lawmakers said Roe v. Wade "remains a radically unsettled precedent," and that it "should be reconsidered and, if appropriate, overruled."
The majority of Republicans in Congress signed the new 2020 brief, and even two Democrats joined them: Minnesota Rep. Collin Peterson and Illinois Rep. Daniel Lipinski. "What people don't seem to remember is that being pro-life didn't used to be a partisan issue," Peterson told Newsweek. "I signed on to this amicus brief because I am pro-life."
But, this isn't the first time that Republican majority leaders have attempted to overturn reproductive rights — in fact, it's been a pinnacle point in Donald Trump's tenure as president. Perhaps attaching your name to a legal document may not seem monumental when considering the multitude of efforts to overthrow Roe v. Wade alone, but this move is undoubtedly intended to send a message.
Since it's an election year, politicians are trying to set their narratives early to win votes and bring people to their side. For conservatives, that means embracing an anti-choice agenda and making their position as clear as possible.
So, could Roe v. Wade actually be overturned in 2020?
In short: Yes. And it's technically already happening, just on a piecemeal basis. In 2019, five states passed so-called "heartbeat" laws, which ban abortions after a doctor can detect a fetal heartbeat in the womb, usually at about six weeks into pregnancy — before most people even know they're expecting.
Alabama passed what was essentially a near-total ban on abortion regardless of the stage of pregnancy, without any exceptions for rape or incest. A federal judge has since temporarily blocked that law from going into effect.
And, a bill introduced in Ohio's legislature would make doctors who perform abortions guilty of "abortion murder." The proposed legislation suggested they should try to "save" ectopic pregnancies — when a pregnancy grows outside the uterus — through reimplantation of the fetus into the uterus. There's just one catch: This procedure isn't possible, and medical professionals have called it "science fiction."
With so many anti-choice laws going to effect at the state level, it's only a matter of time before one is contested and begins to make its way through the appellate courts, ultimately working its way to the Supreme Court (precisely the position June Medical Services L.L.C. v. Gee is in right now).
When that happens, it will all come down to who's sitting in those nine seats. If the makeup of the court becomes any more conservative-leaning, it's likely that Roe v. Wade will indeed become a thing of the past.
Like what you see? How about some more R29 goodness, right here?
Federal Judge Blocks Mississippi's Abortion Ban
Extreme Ohio Abortion Ban Bill Isn't Possible
from Refinery29 https://ift.tt/37Dica1
via
IFTTT